Celeste Krenz
Coloradans already know what a national audience is likely to discover soon--that Krenz is a talented artist whose stylings appeal equally to aficionados of country and folk.
Michael Roberts, Westword Magazine
One of the most beautiful voices on the planet - who graciously shares not only her gift of music with us, but also her skills and knowledge coaching singers around the world.
Dwight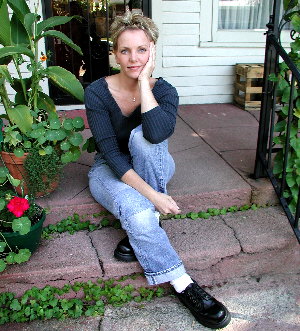 Charlie Provenza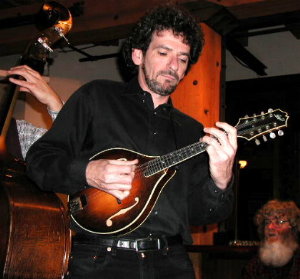 Itís no surprise that Charlie Provenza turned out to be a great mandolin player. Given his early mandolin training and musical experiences, it would have been more surprising if he hadnít gone on to accomplishments such as winning the Telluride mandolin contest five years in a row and taking the second, third and then the top spot at Winfield.
- David McCarty - Mandolin Magazine
Provenza is one of the bright stars of the mandolin world in my opinion - Mandolin Cafe
---
As a dedicated mandolin instructor at Swallow Hill for years; a leader of the Denver Mandolin Orchestra; and a hard working performing musician with Gypsy Mandolin - I am always amazed at his enthusiasm to explore new territory with the mandolin. When I lived in Chicago, I felt so lucky to be surrounded by mandolin players who had taken lessons from Jethro Burns. I also got to take a few from the great Don Stiernberg. Luck has followed me in my move to Colorado, because I have one of the greatest mandolin teacher/players right here in Denver. - Dwight
3 Twins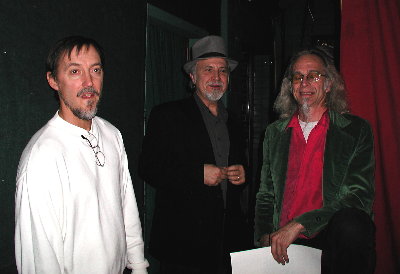 Subdudes' John Magnie and Steve Amedee's current group sang some glorious three-part harmonies with the help of bassist Mr. Rutherford, and had the whole Ray-Ban throng hip shaking with complete abandon.
- New Orleans Jazz Festival - Gambit Weekly
These guys got the grooves, the songs and the vocals... Their melodic pop-rock sing-a-longs certainly have influenced my songwriting. They are also touring back with the reformed Subdudes.
- Dwight
Rich Moore
Celebrated guitarist and bass player Rich Moore has just released his first solo recording, "Steady State". Moore is well-known and well-loved
in Colorado's acoustic music family and has lived and performed here for over 25 years.
---
I was introduced to Rich as a great bass player. I've come to know him as a great fingerpickin' guitar player and a really entertaining sideman, who not only knows how to play the right thing at the right times, but says the darndest things at the right times that'll have you laughing out of your seat. Now with his CD release, I've discovered he's a slide player, too!
- Dwight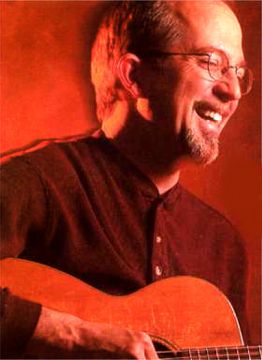 "This is a smart and stylish recording...that sounds way too good to be an independent release. This collection features wonderfully melodic songs...intelligent lyrics, and two distinctive vocalists that harmonize extremely well together....A thoroughly enjoyable and engaging recording.
-JIM LEE, Dirty Linen
"Voices join perfectly together. On "Darkness Too Soon," Cheryl's singing is reminiscent of Bonnie Raitt at her best. "Coming Through" sounds like Bruce Cockburn meets The X-Files."
-SHAWN HENDERSON, FolkWax.com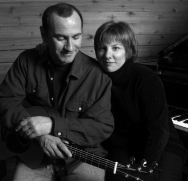 The Winstons sing throughout my CD, Soul's Engines. They recently showed up at a show and sang on a song and it was a truly wonderful experience. It's hard to imagine the songs on the CD without them, and now as I perform them live, it's hard to NOT hear them with me...
Their own music and live performances speaks volumes - engaging songwriting, melodic arrangements and mesmerizing harmonies.
- Dwight