---
Click Here to listen to a clip of "Dragon Boat"
Written by Dwight Mark Copyright 2006
Click Here to listen to a clip of "Show Me Your Soul"
Written by Dwight Mark & Jack Hadley Copyright 2007
Jammin' with Jack Hadley & His Band
---
I met Jack Hadley at last year's Cherry Creek Arts Festival. His singing, guitar playing and personality all blew me away and we've been jammin' ever since.
In April, we headed into the studio to begin recording songs for an upcoming soul & blues CD and to record the Colorado Dragon Boat Festival Song which will be used to promote the festival. Jack's incredible band joined in, as well as, some of my friends and members of the Dragon Boat committee.
---
Jack Hadley - Guitar & Vocals
Dwight Mark - Guitar, Mandolin & Vocals
Philip Weightman - Drums
Bryan Gordan - Bass
Jeremy Lawton - Keys
Background Vocals on the Dragon Boat song - Jack Hadley, Erin Yoshimura, Gil Asakawa, Leanne McDorman, Ding-Wen Hsu & Angela Gold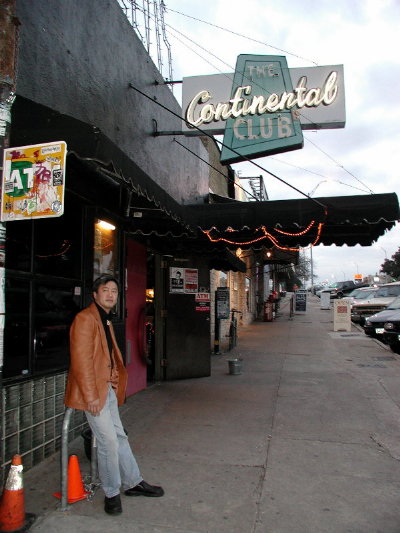 After weathering the blizzards that kept me from making it home to Chicago for the holidays - I had to go see the Subdudes for New Year's Eve in Austin!
They put on a great show! I also got to hang out at the Continental Club and meet one of my favorite guitar players - Redd Volkeart. I also jammed some Stevie Ray Vaughan mando-style!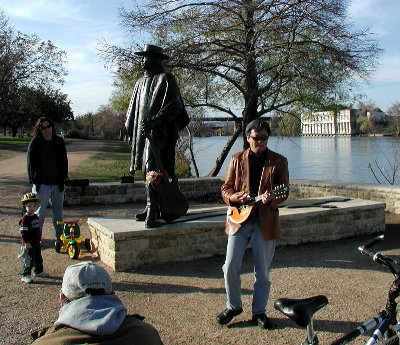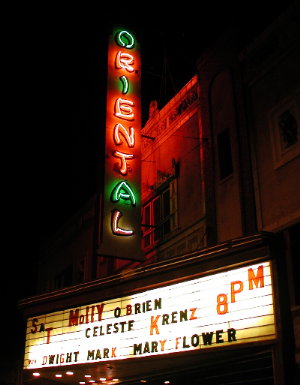 I continue having a wonderful time playing the Oriental Theater!
Thursday, May 24th, 2007, 7:00pm we'll be celebrating Bob Dylan's Birthday with the 2nd Annual All-star Tribute to Bob Dylan and benefit for DPS Foundation Music Programs